Raytron is a professional company dedicated to the research, production, and sales of light reflective busbars. With a decade of production experience, Raytron has established itself as a leading manufacturer in the solar industry. Our light reflective busbars are crucial materials used in the manufacturing process of photovoltaic (PV) modules. They offer excellent energy efficiency, high conductivity, corrosion resistance, and heat resistance.
Company Profile:
Raytron, specializes in the development, production, and sales of light reflective busbars. We have advanced production equipment and a skilled technical team, committed to providing high-quality light reflective busbar products for the PV module manufacturing industry.
Production Capacity:
Raytron has state-of-the-art production lines and automated equipment, enabling large-scale production. With ten high-precision four-stand tandem mills, we have an annual production capacity of up to 10,000 tons. As one of the leading enterprises in China's high-precision flat wire and foil rolling field, we can meet the diverse needs of different customers.
Research and Development Strength:
Research and development are vital to the vitality of any company. Raytron focuses on innovation and has a dedicated team of professional engineers and technicians. We collaborate with renowned research institutions and universities to continuously conduct technological research and innovation, driving the continuous improvement of light reflective busbar product performance and quality.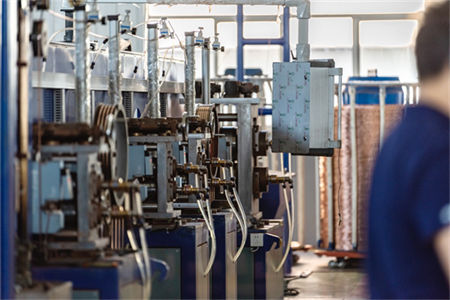 Product Quality: Raytron places great emphasis on product quality control and strictly follows the ISO9001 quality management system in production management. We utilize advanced testing equipment and methods to conduct comprehensive testing and quality control, ensuring that our products meet international standards and customer requirements.
Product Applications:
Raytron's light reflective busbars are widely used in the manufacturing process of PV modules. They provide excellent connections and welding capabilities with PV cells, back sheets, and interconnections, thus enhancing the energy conversion efficiency and reliability of PV modules.
Market Services:
Raytron values customer service and has established a comprehensive pre-sales consultation and after-sales service system. We provide professional technical support and solutions to meet customers' individualized needs, aiming to establish long-term and stable partnerships with our clients.
By continuously improving product quality and technological innovation, Raytron is committed to providing high-quality light reflective busbars for the PV module manufacturing industry. This is the foundation of Raytron, and we will continue to strengthen our research and development capabilities and market service capabilities to meet customer demands and drive the development and progress of the entire light reflective busbar industry.