As a global leader in solar tabbing wire, Raytron has been deeply involved in this field for the past decade and has become one of the top suppliers in the domestic market, known for its scale advantage and remarkable industry position. Raytron has always pursued a philosophy of putting quality first, and as a result, its business has been rapidly expanding, with a significant increase in revenue. The company's continuous collaboration in the development of new technologies has been driving cost reduction and efficiency improvements in the industry, and it is expected to continue leading the progress in the tabbing wire and photovoltaic sectors.
Solar tabbing wire, as an important auxiliary material in the photovoltaic industry, is experiencing a trend towards finer lines with the development and iteration of solar cells. Currently, Raytron is technologically ahead in the entire industry and has developed and released solar tabbing wire products suitable for different types of modules. With further expansion of sales and an increase in market share, the company is expected to continue to achieve substantial growth. Moreover, as new battery technologies are deployed on a larger scale, Raytron is poised to continue benefiting.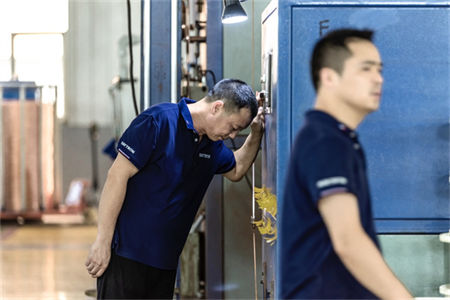 To meet market demand, Raytron is currently expanding production capacity and planning to build a solar tabbing wire manufacturing base. By gradually replacing slow production lines with high-speed ones, continuously expanding the production scale of existing products, and optimizing product structure, the company's market share is expected to steadily increase. Furthermore, with a larger sales volume and a leading technological advantage in the industry, Raytron will continue to maintain its position as a market leader, with an anticipated increase in market share.
As a global leader in the solar tabbing wire industry, Raytron will continue to lead the industry's development, continuously promote technological innovation and product optimization, and provide customers with higher-quality solar tabbing wire products. We firmly believe that Raytron's development is closely linked to the progress of the photovoltaic industry, making a greater contribution to promoting sustainable development.
Choose Raytron for quality-first solar tabbing wire. Let us join hands to create a bright future for the photovoltaic industry!