Solar power, as a clean and renewable form of energy, is gaining increasing attention and adoption around the globe. As a clean and renewable form of energy, solar power is getting more and more attention and adoption all over the world, and light reflective busbar plays an important role as an indispensable component in solar power generation. As a top light reflective busbar manufacturer in the industry, Raytron provides you with first-class products and professional technical support to help you improve the efficiency of solar power generation.
Raytron's light reflective busbars are made of high quality materials, mainly tinned or tinned copper tape. The copper tape has excellent electrical conductivity to ensure efficient current transmission, while the tin layer has good reflective ability to absorb sunlight efficiently. We offer a wide range of light reflective busbar types, such as smooth, granular, concave-convex, etc., depending on the design and requirements of the PV module. These different structure types can meet the needs of different PV modules and ensure the best light trapping effect.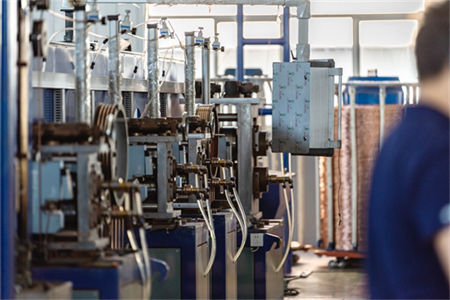 Raytron's light reflective busbars offer excellent performance. Firstly, our light reflective busbars are highly reflective, making full use of solar energy resources. Secondly, our products have excellent electrical conductivity, which ensures stable current transmission and improves the efficiency of photovoltaic modules. At the same time, we focus on the durability of our products, so that the light reflective busbar can maintain stable performance and lifespan during long-term use. Moreover, our products have a low temperature coefficient, which enables them to maintain stable performance at high temperatures, and are suitable for a variety of environments.
Raytron's light reflective busbar has significant advantages over ordinary soldering tapes. Not only do our products have higher conductivity and reflectivity, but they also ensure consistent quality and ease of use, which can effectively reduce the production cost of PV modules.
By choosing to work with Raytron, you will enjoy the following advantages. Firstly, we are a professional light reflective busbar manufacturer with rich production experience and professional technical team, which can provide you with high quality products. Secondly, we have an efficient production and quality control system, which can respond to your needs quickly and ensure on-time delivery. Finally, we provide comprehensive service support, including technical support, after-sales service and marketing, to help you do business better.
Whether you are a solar power equipment manufacturer, PV module producer or solar power project developer, Raytron can provide you with the most professional light reflective busbar products and services. Please contact us directly, we look forward to working with you!