With the rapid development of renewable energy, solar photovoltaic industry has become the focus of global attention. In this industry, Raytron, as a top solar busbar manufacturer in China, has won wide recognition and trust from customers for its professional production and sales capabilities, as well as outstanding product quality and cost-effectiveness.
As a company focusing on solar Solar busbar production, Raytron has made remarkable achievements in technology development and product innovation. Located in Zhuji, Shaoxing City, Zhejiang Province, the company owns 26 product patents and has undertaken the drafting of several Chinese national standards, making it a benchmark enterprise in the industry.
Raytron's product supply is characterised by high quality, cost-effectiveness, diversity and customisation. Firstly, Raytron uses high purity raw materials and advanced production processes to ensure that the quality and performance of its products meet customers' expectations and requirements. Secondly, Raytron's products are reasonably priced and have stable performance to meet the needs of different customers, as well as a high cost performance ratio. In addition, Raytron offers a wide range of products with different specifications and materials of busbars to meet the needs and requirements of different customers. Most importantly, Raytron can produce customized products to meet customers' individual needs, such as special thickness, special materials, special colours and so on.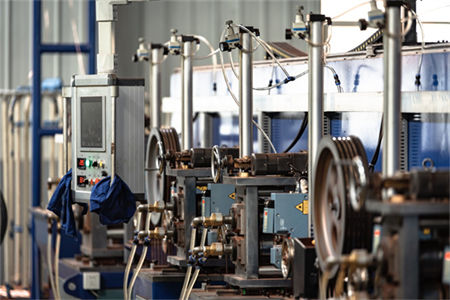 Raytron always adheres to the business philosophy of customer focus and quality as life. The company ensures that the quality and performance of its products meet customers' expectations and requirements through strict production processes and quality control systems. Meanwhile, Raytron provides perfect product quality assurance and service commitment to protect the interests and rights of customers. Whether it is product consultation, technical support, order tracking or after-sales service, Raytron's professional customer service team is able to provide a full range of service support. The company maintains good communication with its customers, keeps abreast of their needs and feedbacks, and provides fast and effective solutions.
In the future, Raytron will continue to devote itself to improving product quality and technological innovation, and expanding the application areas and market share of fusion products. The company will strengthen the cooperation and communication with customers to continuously meet their needs and expectations, and provide them with more efficient, reliable and competitive fusion tape products and services. At the same time, Raytron will pay close attention to the industry development trend and market changes, actively respond to challenges and opportunities, and strive to achieve sustainable development of the enterprise and common growth of employees.
Choose Raytron Solar busbar, choose high quality solar connection solutions for your PV project!