In today's energy landscape, solar photovoltaic (PV) technology has emerged as an up-and-coming clean energy giant.As one of the core elements of solar PV module manufacturing, the PV ribbon plays an integral role. In this rapidly emerging field, Raytron PV ribbon stands at the forefront of the industry, creating unlimited possibilities for the advancement of the solar industry.
Innovative Technology Leader
Raytron has always been committed to driving technological innovation in PV ribbon. Our team of world-class engineers and researchers are constantly exploring innovative solutions to improve product performance and support the efficient operation of solar PV systems. We lead the way in the future of energy technology, incorporating innovation into every product.
Sustainability and the Environment
At Raytron, sustainability is not just a concept, it's a core value. Our PV ribbon is not only energy efficient, but also environmentally friendly. Using environmentally friendly manufacturing processes, we are committed to reducing our impact on the environment and contributing to a greener future.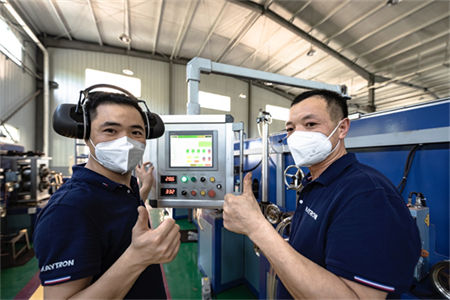 Synonymous with Quality
Quality has always been Raytron's goal. We follow strict international standards and monitor the quality of every production process to ensure the reliability and durability of our products. The outstanding quality we pride ourselves on is the foundation of our existence and the reason why our customers place their trust in us.
Customer First, Win-Win Co-operation
Raytron understands that our customers' needs are diverse, so we offer customised services to meet the specific needs of various projects. We work closely with our customers to understand their needs and provide them with the best solutions. We are more than just a supplier, we are a partner, and we strive for mutual success.
Connecting tomorrow's energy world
In the energy landscape of tomorrow, the Raytron PV ribbon is the link between solar photovoltaic systems and the engine that drives the clean energy revolution. We proudly stand at the forefront of renewable energy, leading the energy world of tomorrow.
If you are looking for a trusted PV ribbon provider, Raytron PV ribbon is the smart choice. We look forward to exploring the future with you and creating a new era of clean energy together.
Raytron PV ribbon, connecting tomorrow's energy world!