With the rise of renewable energy, the photovoltaic industry has come to a new height. In this promising field, solar cell tab wire plays a vital role as one of the key components. Nowadays, Raytron solar cell tab wire, with its excellent quality and advanced technology, has become an excellent choice for the photovoltaic industry.
Unrivalled quality
Raytron solar cell tab wire is synonymous with quality. We are committed to providing products of the highest standard to ensure that BC PV cells perform well in a variety of environments and applications. Our tapes offer excellent electrical conductivity, high temperature stability and superior oxidation resistance to ensure optimal performance of BC cells. Whether it's a hot summer day or a cold winter day, Raytron's solar cell tab wires work consistently and reliably to provide long-lasting support for your BC cells.
Customised Solutions
The diversity of BC photovoltaic cells requires different tape solutions. raytron understands this need and offers customised solutions to meet a wide range of specifications and requirements. Our team of professionals will work with you to ensure the best solder tape solution for your BC PV cell. Whether you need a specific size, resistance value or other custom requirements, we can meet your needs.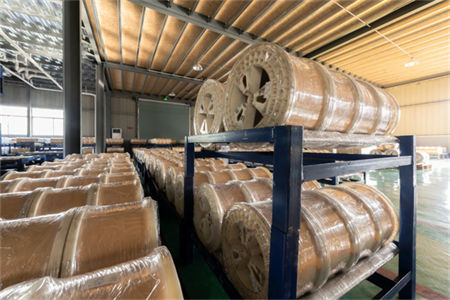 Mass Production Capabilities
As a company with superior manufacturing capabilities, Raytron is able to meet the needs of large-scale BC cell production. Our efficient production processes and extensive experience allow us to deliver high-quality solar cell tab wire on time, ensuring that your production line is always running efficiently. Regardless of the size of your needs, Raytron will provide you with a reliable supply.
Win-Win Co-operation
In the photovoltaic industry, close co-operation between partners is essential, and Raytron has built strong partnerships with many PV cell manufacturers to drive the industry forward. We are committed to providing our customers with the best products and services so they can excel in a competitive marketplace.
Conclusion
In the photovoltaic industry, where quality and reliability are of paramount importance, Raytron solar cell tab wire has become one of the top choices for BC PV cell manufacturers through its superior quality, customised solutions, large-scale production capabilities and strong partnerships. Choose Raytron, choose excellence. We are committed to working with you to build a more prosperous and sustainable future.