With the rapid growth of the solar energy market in Europe, Raytron pv busbar emerges as the industry's top contender, offering the best solution for European businesses.
As a globally recognized manufacturer of pv busbares, Raytron has earned the trust of customers worldwide with its exceptional quality and reliability. Our products undergo rigorous quality control measures to ensure efficient energy transmission and dependable performance. Whether it's a large-scale commercial solar power plant or a residential PV system, we provide tailored solutions to meet diverse needs.
Raytron pv busbar boasts several advantages, making it the preferred choice for European businesses. Firstly, our products exhibit outstanding conductivity and corrosion resistance, enabling them to operate reliably even in harsh environments. Secondly, our pv busbares are manufactured using advanced processes and equipment, ensuring consistent and reliable product quality. Furthermore, we offer a variety of product specifications and customization options to cater to different project requirements. With our dedicated technical team, we provide comprehensive support and solutions to our customers.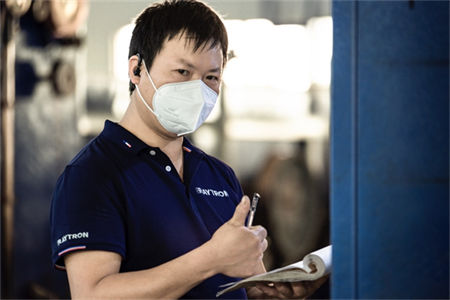 At the same time, we understand the importance European businesses place on sustainable development. As an environmentally conscious company, we are committed to driving the growth of clean energy. Our pv busbares facilitate efficient energy transmission, helping businesses reduce energy consumption and lower carbon emissions. This not only contributes to sustainable development goals but also brings economic benefits to businesses.
In our efforts to promote Raytron pv busbar in Europe, we provide a range of support services. Our sales team works closely with you to understand your needs and offer personalized solutions. With our extensive logistics network covering various parts of Europe, we ensure timely product delivery. Additionally, our after-sales service team is always available to address any inquiries or concerns, guaranteeing your satisfaction.
Now is the time to choose Raytron pv busbar and embark on your clean energy journey. We are ready to collaborate with you and contribute to the sustainable development of Europe. Contact our sales team today to learn more about Raytron pv busbar and kick-start your PV project.
Raytron pv busbar: Your trusted partner!