In today's competitive market environment, flexibility and reliability are crucial factors in business production. As a professional FFC cable manufacturer, Raytron understands this and is committed to providing high quality products and solutions to our customers. Here are the benefits of our FFC cables from Raytron and why we are the best partner for your production:
Flexibility:
Raytron's FFC cables offer excellent flexibility and bending performance. This flexible design allows the cable to be easily bent and folded to accommodate complex wiring needs. Whether in the field of electronic equipment, computers or instrumentation, our products provide flexible solutions to help you achieve the best results in cabling.
Compact Installation:
Compared to traditional round cables, Raytron's FFC cables have a flat profile design. This makes our products ideal for applications where compact installation is required and space is limited. Whether for home use or commercial applications, Raytron's FFC cables can help you save valuable space and increase the efficiency of your wiring.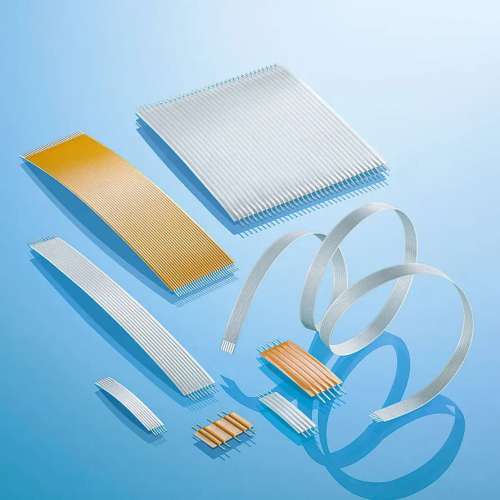 Excellent Conductive Performance:
To ensure good electrical conductivity, we use high-quality conductor materials to manufacture our FFC cables. This makes our products ideal for applications that require high signal transmission, such as data transmission, communication systems, and more. Whether you need to transmit large amounts of data or ensure high-quality communication, Raytron's FFC cables give you excellent transmission results.
Reliability and durability:
Our FFC cables are carefully designed and manufactured to provide excellent reliability and durability. They typically have good resistance to abrasion, stretching and temperature, and can operate stably for long periods of time under a variety of harsh environmental conditions. Whether you are using them in industrial production environments or at home, Raytron's FFC cables can provide you with reliable solutions.
Versatile specification options:
We offer a wide range of FFC cable options in a variety of specifications and sizes to meet the needs of different applications. From the number of wires and cross-sectional area to the choice of insulation material, we can customize them to meet your specific requirements. No matter what kind of FFC cable you need, we can meet your needs.
As a professional supplier of FFC cables, Raytron has won the trust of many customers for its excellent quality and reliable service. Our products undergo strict quality testing to ensure that they meet international standards. Whether for home use or commercial applications, Raytron's FFC cables provide an efficient and reliable solution for your production.
Choose Raytron, the best partner for flexibility and reliability. Contact us and let's work together to provide quality FFC cable solutions for your production!