For the solar industry, critical components and materials are key factors in ensuring the performance and reliability of photovoltaic systems.Raytron is proud to be one of the leading manufacturers of calendered flat wire in this field, providing not only superior quality products, but also a trusted partner in the production of photovoltaic cells and the construction of systems.
Quality through innovation
Raytron is committed to providing the solar industry with high quality crimped flat wire. Our products not only meet international standards, but are also driven by a relentless pursuit of innovation. We actively invest in research and development, and continuously improve our production processes to ensure that we provide more efficient, durable and reliable calendered flat wire products. Whether you are looking for polycrystalline or monocrystalline solar cells, we have the product to meet your needs.
Sustainability and Environmental Protection
Raytron has always been concerned with sustainability and incorporates it into our manufacturing processes. We use state-of-the-art production technologies to minimise resource waste and reduce environmental impact. By choosing Raytron products, you are also actively supporting the development of a sustainable solar industry.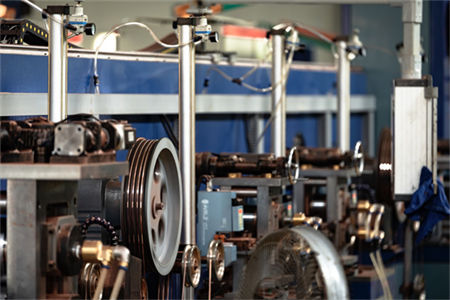 Customer Satisfaction
Our customers are the driving force behind our growth, so we place a strong emphasis on customer satisfaction. We provide excellent pre-sales consultation and post-sales support to ensure that you fully understand and properly use our products. Our customer service team is always ready to answer your questions and provide technical support to ensure your project runs smoothly.
Future Outlook
The solar industry is growing rapidly, and as a calendered flat wire manufacturer with many years of experience in this field, we are confident about the future. We will continue our commitment to technological innovation, continuous product quality improvement, and active participation in the industry to provide more projects with efficient and reliable calendered flat wire products.
Whether you are a PV cell manufacturer or a solar system integrator, Raytron is ready to be your partner. Please feel free to contact us to learn more about our products and services. We look forward to working with you to promote the sustainable development of the solar industry.