In the field of photovoltaic energy, Raytron pv ribbon production plants have always stood for quality and innovation. As a key component of solar photovoltaic technology, we are committed to providing the global solar industry with the highest quality ribbons to contribute to a green energy future.
Manufacturing Excellence
Raytron pv ribbon manufacturing processes have always been at the forefront of the industry. Our state-of-the-art manufacturing equipment and technology, along with continuous research, development and innovation, ensures that every roll of ribbon has superior electrical conductivity and corrosion resistance. Our products are key to optimising the performance of photovoltaic (PV) modules, providing reliable connections for solar systems.
Supporting renewable energy
Solar photovoltaic technology is key to driving a renewable energy future, and Raytron solar tabbing wire factories are actively involved in this movement, supporting solar projects around the world. Our welding tapes are more than just materials, they are part of a commitment to renewable energy and lighting the way to a greener future.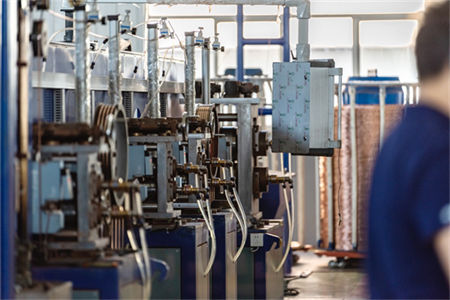 Customised solutions
Every photovoltaic project has unique requirements, and we understand that. That's why Raytron offers a diverse range of customised solutions to meet your specific needs. Whether you require a specific size, different coating thicknesses or other special requirements, our team of professionals will work closely with you to provide the best solution to ensure the success of your project.
Sustainability
As a company that actively promotes sustainability, we focus on the environmentally friendly nature of our production processes and are constantly exploring greener manufacturing methods and materials. Our welding tapes not only provide excellent performance but also meet environmental standards, contributing to the development of sustainable energy.
Comprehensive Support
The Raytron pv ribbon factory's commitment goes beyond product delivery; we offer full support. Whether you have questions about product selection, installation, or maintenance, our dedicated customer support team is here to help and guide you. Our goal is to provide our customers with a worry-free experience.
Conclusion
Raytron solar tabbing wire manufacturing facility is a trusted name in the global photovoltaic industry. Our manufacturing excellence, mission to support renewable energy, customised solutions, and sustainability philosophy make us the preferred partner in pv ribbon. When you choose Raytron, you get more than just products; you get the power to support your PV project with excellence. Let's work hand in hand to light the way to a greener energy future.