Introducing Raytron Solar Busbar, a game-changer in the solar industry. With our cutting-edge technology and unwavering commitment to quality, we are revolutionizing the way solar panels are connected, ensuring unparalleled performance and efficiency.
As a leading manufacturer and provider of solar busbars, Raytron is at the forefront of innovation, constantly pushing the boundaries of what's possible in the solar energy landscape. Our Solar Busbar solutions are meticulously designed to meet the evolving needs of solar panel manufacturers, offering a seamless and reliable connection that maximizes power output and optimizes system performance.
What sets Raytron Solar Busbar apart is our unwavering dedication to excellence. We employ advanced manufacturing processes and adhere to stringent quality control measures, ensuring that every Solar Busbar that leaves our facility meets the highest industry standards. Our commitment to quality means you can trust our busbars to withstand the harshest environmental conditions and deliver consistent, long-lasting performance.
At the heart of our Solar Busbar technology lies exceptional conductivity. By leveraging state-of-the-art materials and precise engineering, we have achieved industry-leading conductivity levels, allowing for efficient energy transfer and minimal power loss. With Raytron Solar Busbars, you can harness the full potential of solar energy, maximizing your return on investment and contributing to a sustainable future.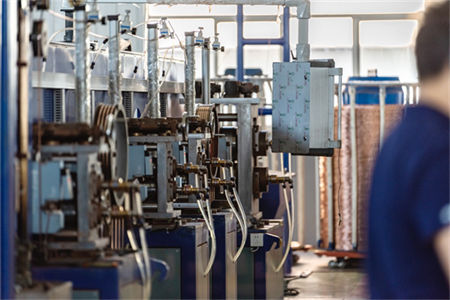 We understand that every solar project is unique, which is why we offer customizable solutions tailored to your specific requirements. Our experienced team of engineers and technical experts works closely with you to design and deliver Solar Busbars that seamlessly integrate into your panel manufacturing process. Whether you need busbars for standard crystalline silicon panels or cutting-edge thin-film modules, we have the expertise to provide the perfect solution.
At Raytron, we don't just provide exceptional products; we also offer unwavering support throughout your journey. Our customer-centric approach means that we are with you every step of the way, providing technical guidance, troubleshooting assistance, and responsive customer service. We believe in building long-term partnerships with our clients, supporting their success and contributing to the growth of the solar industry as a whole.
To ensure our message reaches the right audience, we employ a comprehensive marketing strategy. We actively engage in industry events and exhibitions, showcasing our innovative Solar Busbar solutions and forging connections with key industry players. Through targeted digital marketing campaigns and strategic collaborations, we amplify our brand presence and communicate the value of Raytron Solar Busbars to a global audience.
Choose Raytron Solar Busbar and unlock the true potential of your solar projects. Experience the power of seamless connectivity, unmatched performance, and unwavering reliability. Together, let's shape a brighter and greener future powered by solar energy. Contact us today to discover how Raytron can transform your solar panel manufacturing process.