In today's world, green energy has become a topic that cannot be ignored. Solar photovoltaic technology, as a representative of renewable energy, is increasingly receiving worldwide attention and investment. And in the solar photovoltaic industry, welding technology undoubtedly plays a crucial role. As one of the core components of a photovoltaic cell, soldering ribbon is one of the indispensable elements to ensure the efficient operation of solar panels.
Raytron PV ribbon, as the industry leader, has been committed to providing excellent welding solutions for the global PV industry. Our products and technologies not only provide stable support for the production of photovoltaic cells, but also contribute to the development of clean energy.
Superior Quality
Raytron PV ribbon products are manufactured in strict accordance with international standards to ensure superior quality and performance. Our ribbons have excellent electrical conductivity and corrosion resistance, allowing them to operate stably under a variety of harsh environmental conditions. This means longer life and more reliable performance for PV panels.
Innovative technology
The photovoltaic industry is always evolving, and to remain competitive requires constant innovation. raytron PV ribbon actively invests in research and development and is committed to developing new welding technologies and products. Our team has in-depth expertise to provide our customers with the latest technical support to help them cope with the constant changes in the PV industry.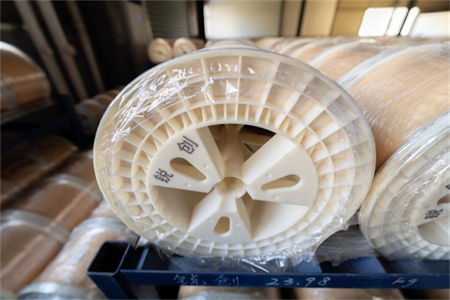 Sustainable co-operation
Raytron PV ribbon has always valued the co-operation with our customers and we endeavour to build long-term relationships to jointly promote the development of clean energy. We not only provide high-quality products, but also offer attentive pre-sales and after-sales services to meet our customers' needs.
Towards a Green Future
As a PV ribbon supplier, Raytron actively responds to the global call for sustainable development and incorporates green production concepts into its own production process. We use environmentally friendly materials and processes, and are committed to reducing energy consumption and waste emissions, contributing to a greener future.
Raytron PV ribbon is not only your reliable partner, but also an active participant in the promotion of green energy. Choose Raytron, choose sustainable clean energy solutions, and together we will light the way to a greener future.