As the largest manufacturer of Solar tabbing wire, Raytron has built strong partnerships with numerous companies and received consistent praise for the quality of its products. With a focus on delivering top-notch quality, Raytron has become one of the few companies capable of producing wide and thick wire with a width-thickness ratio exceeding 100 times.
Raytron's Solar busbar are unique because they are made from high-purity, oxygen-free copper, which ensures excellent electrical conductivity and high-temperature resistance. The wires are also coated with a thin layer of tin to enhance their solderability and protect the copper from oxidation.
Raytron's commitment to quality extends beyond its products. The company prides itself on maintaining high standards of quality control throughout the manufacturing process. This starts with the selection of raw materials and continues through production, inspection, and final delivery.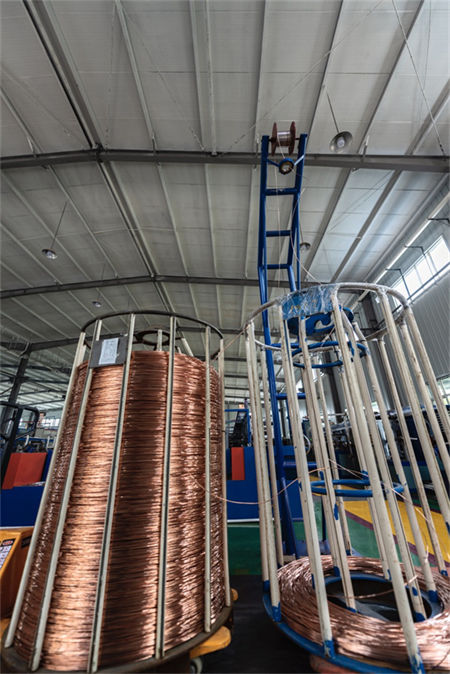 Raytron's extensive experience in the solar industry has allowed it to develop advanced manufacturing techniques and cutting-edge equipment. The company's state-of-the-art facilities allow it to produce wires with precise dimensions and unique shapes. Raytron's ability to meet the high standards of its customers has earned it a reputation as a reliable supplier in the solar industry.
Raytron's commitment to innovation and quality is matched only by its dedication to sustainability. The company is committed to reducing its environmental impact through waste reduction, energy efficiency, and the use of recyclable materials. Raytron is also actively involved in research and development to create even more advanced and sustainable solutions for the solar industry.
Whether you're looking for high-quality Solar tabbing wire or a trusted partner in the solar industry, Raytron Solar is the right choice. Contact us today to learn more about our products and services or to discuss potential collaborations.
Raytronr is here for you, providing top-quality products and reliable services. Contact us today to take advantage of our unparalleled capabilities and become part of our successful legacy.