Solar busbar is a key component for connecting photovoltaic cells, and in the market, copper, as an easily conductive metal material, is widely used in the manufacture of Solar busbar. As one of the top Solar busbar manufacturers in the industry, Raytron utilizes years of experience and expertise to produce superior quality Solar busbars.
Raytron's Solar busbars are made of high-quality copper material, which is characterized by low resistance and can effectively reduce energy loss. Compared to other materials, copper has superior electrical conductivity, which ensures efficient operation of photovoltaic systems.
Raytron's Solar busbars have excellent corrosion and heat resistance and a long service life. The use of high-quality materials and advanced production processes ensures that the Solar busbar is able to operate stably in a variety of harsh environments, providing customers with a reliable solution.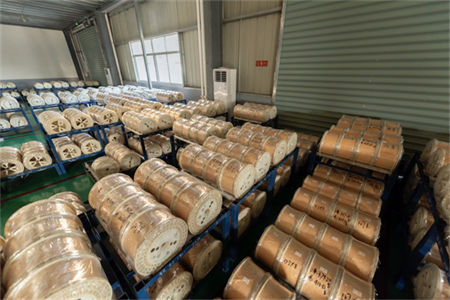 In addition to superior performance, Raytron's Solar busbar also has the advantage of high cost performance. We focus on the quality and performance of our products while maintaining reasonable prices so that our customers can obtain high quality products with greater benefits at lower costs.
Raytron provides customers with higher precision Solar busbar with our precise production process. we control the width and thickness more accurately, exceeding the industry average, providing customers with more stable values and ensuring the quality of each roll of Solar busbar.
At the same time, Raytron has a professional customer service team to provide customers with a full range of services and support. Whether it's pre-sales quotes and inquiries, or after-sales questions and answers, we will respond and solve them in a timely manner, so that our customers can have a satisfactory experience.
As a leading brand in the Solar busbar industry, Raytron has won the trust and praise of our customers with years of accumulation and professional technology. We will continue to be committed to providing customers with high quality and reliable Solar busbar products, and grow and progress together with customers.
If you need Solar busbar products or have any questions, please contact us immediately.Raytron is looking forward to working with you to create a better future! Contact Person: Mr. Guo; Contact Tel: 086-186-5753-6277; Contact Email: [email protected].